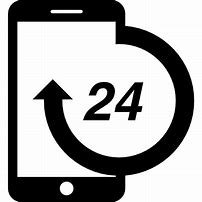 OFF-SEASON = NOVEMBER-MARCH:
Saturday 9.30-10.00*
Sunday 10.00-10.30*
*= to release PRE-BOOKED bikes and kayaks
(no bookings = closed)
TIME for return of rental kayaks and bikes will be agreed upon for each rental during off season.
We don't have any full time staff, nor any regular business hours...
Instead we adapt our opening hours to meet the requirements of each season.
All rentals and activities are scheduled after the current opening hours.
WE STRONGLY RECOMMEND YOU TO PRE-BOOK ONLINE:
RENTAL EQUIPMENT
GUIDED TOURS
EXCURSIONS
As we run a cash free operation booking on line will be easier and cheaper.
But if you do not find what you are looking for, please feel free to contact us.
Pls contact us by e-mail @ or TEXT US: 24/7
Please note that we may be occupied with a group activity or even on another day job, but we will reply as soon as possible. A breif text message will help us get back to you at our earliest convenience.
Please note that all visits to our office or warehouse have to be booked in advanced, unless stated above (this page, top)
Address:
Norra Hamng. 6, Lysekil